Hotel on the Cay
Hotel on the Cay is one of my family's favorite places to go when we travel to St Croix. Not only is the water beautiful, but there are so many fun activities, a great restaurant, and a cool beach bar!
Hotel on the Cay is located on its own little island, Protestant Cay, which is reached via a 2 minute water ferry from the harbor at Christiansted. The beach on the Cay is one-of-a-kind because it's the only beach in the heart of downtown Christiansted!
The Cay is the perfect place to go when you're travelling with a family or group of people because there is something for everyone.
If you just want to lay out, relax, and take a dip in the warm Caribbean sea - the beach at the Cay is perfect for that!
Check out how crystal clear and beautiful the water is at the Cay!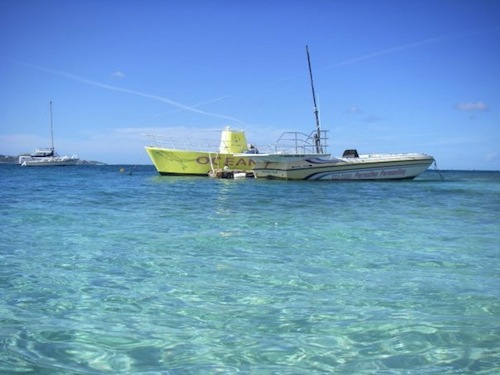 If you would rather have a more active and fun-packed experience, there are so many options! There are many different water sports and other fun St Croix activities to choose from. Our personal favorites are...
Here's a picture of my brother and sister parasailing together:




Check out my cousins finishing up a round of jet skiing!




Look how easily you can see the fish through the crystal clear water at the Cay!




In addition to these fun day activities, Hotel on the Cay also has some great nightlife options.







Return from Hotel on the Cay to St Croix Hotels

Return from Hotel on the Cay to St Croix Gems