St. Croix - A Little Piece of Paradise
Looking for a fantastic holiday in the sun? St. Croix is the perfect getaway for fun and relaxation. My family and I have been travelling to Saint Croix since I was an infant, and we think it's the absolute best Caribbean vacation you can find!
Located in the midst of the warm Carribean Sea, St. Croix (pronounced St Croy) is known for its beautiful beaches, crystal clear water, and peaceful atmosphere.
But the trick is knowing the best places to go.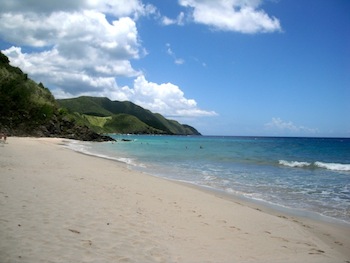 My whole Mom's side of the family goes down to Saint Croix each year for Christmas. I mean grandparents, aunts, uncles, cousins... the whole works! And it's so amazing every time.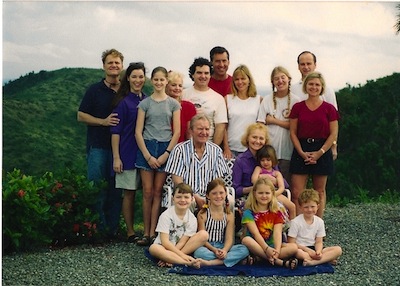 (That's me with the pigtails in the front row at age 9!)
From the moment you step off the airplane and breath in that warm, moisturized, salty, island air - you feel immediately more relaxed and healthy. All tension just seems to melt away... and this is before you even get to the cruzan cocktails at baggage claim!
But the best part about St. Croix in my opinion is the endless number of fun activities for people of all ages.
Whether you want an active vacation where you can:
fish
scuba dive
jet ski
hike
horseback ride
snorkel
parasail
kayak
golf
Or you're looking for a more relaxed trip where you can:
eat delicious food
bask on beautiful beaches
swim in the ocean
get spa treatments
drink cruzan cocktails
sunbathe
St. Croix has it all! But the secret lies in scouting out all the amazing hidden gems of the island!
After over 25 years of travelling to Saint Croix, my family and I have explored every nook and cranny of the island. Many of our friends on St Croix are native islanders and over the years, they have let us in on the secrets of where the truly magical spots are.
We love trying out new restaurants, finding hidden beaches that take your breath away, and just exploring all aspects of the island. And we have found our absolute favorite places that keep us coming back for more every year.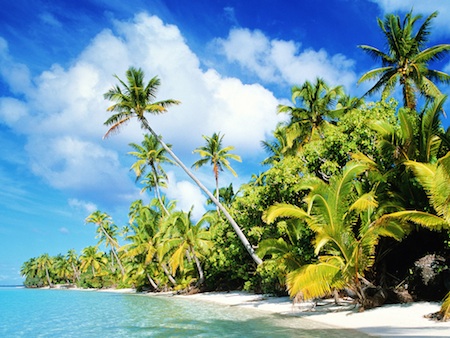 If you're considering a vacation to the Carribean, I recommend St. Croix over any other island. The atmosphere is amazing, the people are friendly, the scenery is beautiful, and best of all- it is not a touristy spot whatsoever!
If you want tips on the best places to go, where to stay, or what to do while you're travelling in St. Croix, just check out all the insider information available here.
I truly love St. Croix so much and I consider it such a gift to be able to go there. I finally decided to build this website because I want others to be able to experience that same joy that I have found when I visit this little piece of paradise.