Cruzan Rum
Travel into the past when you visit the historic Cruzan Rum Distillery on St Croix. This distillery still processes the world-famous Cruzan Rum according to a centuries-old recipe!

The distillery was founded in 1760 and claims the distinction of "the most honored rum distillery in the world."

The rum is named after St Croix's inhabitants, known as Cruzians (pronounced crew-shuns).

At one time, there were over 150 plantations on St Croix producing rum at their factories! Today, the Nelthropp family carries on the tradition with their brand Cruzan Rum, which has been named one of the best in world.

Weekday tours of the distillery in Frederiksted are given. Visitors get the chance to see how this popular rum is made and experience the history involved.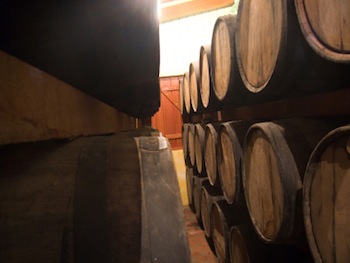 The process involves refining sugar cane, which used to be St Croix's primary cash crop. Here are the main steps for creating this wonderful brand of rum:
sugar cane is refined into molasses

molasses is diluted with tropical rain waters

fermentation occurs

mixture is placed in wooden barrels to age properly

rum is bottled according to the desired level of purity and richness
When you tour the distillery, you even get the chance to watch the traditional churning of the beer with the old windmills used for power before electricity was available!

And after your tour, you can try a sample of the Cruzan Rum or buy your own in the distillery's gift shop.

Cruzan Rum is undeniably one of the best quality rums in the world and visiting the famous St Croix distillery makes for an excellent island adventure!
Cruzan Rum Distillery Hours:
Main Office: (Tour Times) Monday - Friday
8:30AM - 5:00PM
9:00AM - 11:30AM
1:00PM - 4:15PM
Gift Shop: Monday - Friday
9:00AM - 12:00PM
1:00PM - 4:00PM
*Closed Saturdays, Sundays & Holidays
Cruzan Rum Tour Fees:
Adults Prices: $4.00
Minor (6-18 Years) Prices: $1.00
Address:
#3 & 3A Estate Diamond
Frederiksted, St. Croix
U.S. Virgin Islands 00840
Return from Cruzan Rum to St Croix Gems