Buck Island Snorkeling
If you are looking for a truly unforgetable underwater experience, Buck Island snorkeling can't be beat. Buck Island is known as one of the best snorkeling spots in the entire Caribbean.
Buck Island is an uninhabited island right off the shore of St Croix. It was established as a protected area by the U.S. Government in 1948, in order to preserve "one of the finest marine gardens in the Caribbean Sea."
Because Buck Island is a protected National Park, it looks like an untouched paradise. Once you go, you won't want to leave!
The underwater trails are unbelievably colorful, exciting, and full of sea life. And the beach is one of the most beautiful in the entire Caribbean.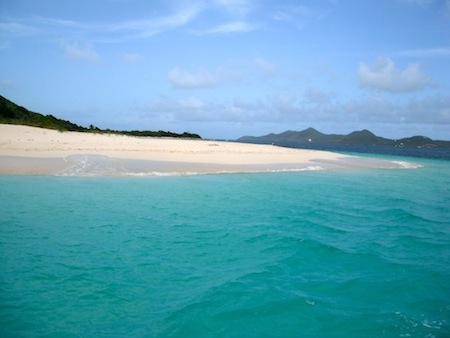 Buck Island Turtle Cove (the name of the beach) was voted one of the ten prettiest beaches in the world. It has soft white sand and crystal clear water. Here's a picture my brother and mom walking on Turtle Beach: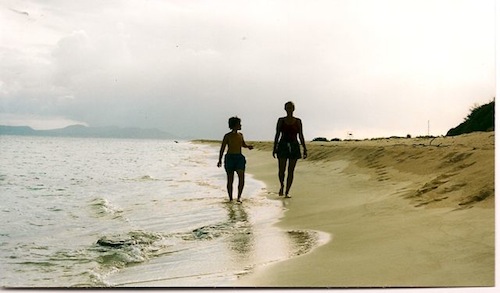 My family and I go to Buck Island almost every time we visit St Croix and it never gets old! Snorkeling along the buck island reef national monument is like nothing I've ever seen.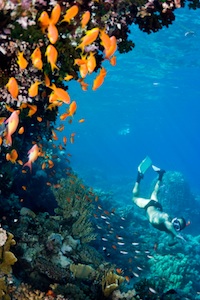 There are tons of colorful fish, interesting sea life, and vibrant coral as far as the eye can see (and that's pretty far in those crystal clear waters!)
My favorite part about Buck Island snorkeling is that you can take guided tours of the underwater trails.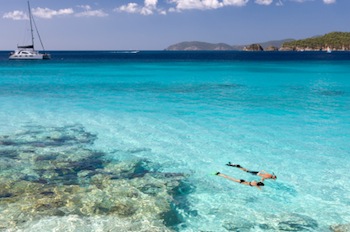 There are many different places that offer boat rides to Buck Island along with guided tours, but some are better than others.
My family's favorite is Big Beard's Adventure Tours. We've been to Buck Island many times and have yet to find anything better than Big Beard's excursion.
But we are working on assembling a list of the best alternatives in case Big Beard's is sold out!
Return from Buck Island Snorkeling to St Croix Activities

Return from Buck Island Snorkeling to St Croix Gems